"To be the best" is the fantasy of every girl, but making a perfect choice from the best available options is not an easy task.  Usually, when girls are out shopping and look for a perfect dress to purchase like the best skirts, they are like – "the dress is too tight, NO! This dress is too long, pretty but the print is not good, the sleeves look good but don't want them". After all that they end up purchasing nothing.
Here the issue is not with the dress, it is the changing demands of the girls with each passing day. These changing demands are not even wrong as every day new fashion trends come into the picture. So, what is bad if every girl desires the best?
Presently, the springs are all around. The season is of colors, joys, and happiness. Your Dress code always has a great influence on your mood, especially if we talk about the girls. They admire to look charming as spring is the only time when the girls can flaunt their beauty positively and when it comes to purchasing clothes in this season the only thing that remains constant throughout the season is love for the skirts. Whether she looks fat, tall, short, or skinny, Girls just love to wear the Best skirts.
The reason behind this is the mad obsession among girls for wearing the best skirt is – the ease and comfort that skirts provide no other dress could.  Whether it is a miniskirt or a Maxi skirt, girls can wear all whenever they want. Also, girls are very much concerned about their figure and they make sure that whatever they wear, looks good on them. When it comes to skirts, a lot of designs and varieties are available in the market out of which any girl can make her best choice ensuring that it will look perfect on her figure and will make her look admirable.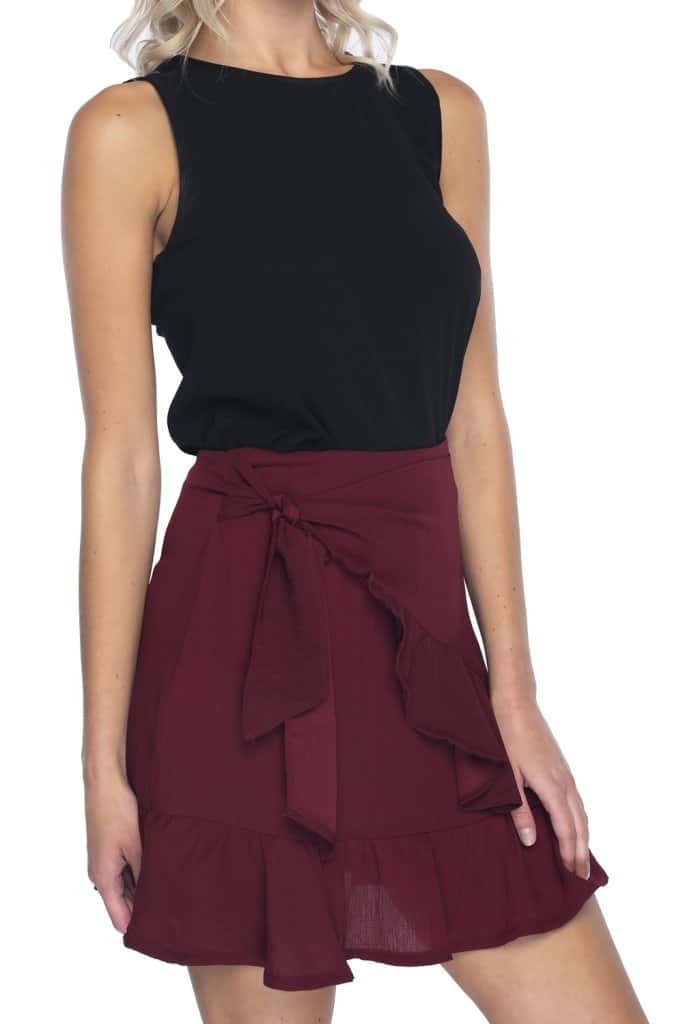 Here, are Some Best Skirts Trends that You Can Follow in This Spring Season:
Maxi Skirts
The trend of Maxi Skirts is not new in the market, but this trend seems like it "will never get out of fashion leak". This spring, go for a maxi skirt with a stylish crop top, carry a fringed leather bag along with it, and enjoy your stylish beautiful look throughout the day. Fluid fabric and printed maxi skirts can be the best option you can go for.
Slit Skirts
 Slit skirts can be the best option to look stunning effortlessly, it can be the tiny slit in the middle of your skirt, or on the sides, just wear it and give your best shot. From pencil skirts to the short one, it goes with all. You can make your look more classy and admirable by wearing slit skirts, especially when you are out for work.
Printed Skirts
Wearing printed skirts can be the best option for you in these summers. Beautiful prints on the skirts can embrace your outlook. Also, you can feel more positive about yourself as we mentioned early, your dress always has a great impact on your mood and this is what printed Best skirts do. Beautiful prints can spread positivity and make you feel happy about yourself. So, don't waste your time thinking much, go and get the one today.  Graphic prints styles in bright shades or muted colors can be the best option. Whatever floats, trust us, it will always look amazing.
DENIM Skirts
This ongoing trend from the late 70s is still ruling the heart of every girl. Knee-length denim with a button on the front side can be the best choice to make. There is something about denim skirts with buttons and side pockets. The denim retro look is so amazing and lovely that you can go for it any time you want, just map it with the right pair of the top ' it can be the crispy one with full sleeves'  and all set to rock the party tonight. Even the crop tops and basic tees are nice options you can consider wearing.
MINI Skirts
Well, Miniskirts will be the first choice, whenever the temperature rises. Even if we talk about weekends, every girl or woman loves to wear miniskirts and they don't even care that the best skirt is in trend or not.  These skirts look best on every girl, whether tall or short. Leather miniskirts, fabrics, and cuts are on-ramps, floral print miniskirts can also be the best option to wear. Consider them with cropped tops and tees, you can also go for jackets and be the show stopper.
For springs, the Best skirts are always the first and best choice for women and girls. Purchasing one can be the best decision you ever made and trust us you will definitely not regret it later. So, if you also want to give your best in this spring season, then purchase our trendy women's skirts online today. For more details, you can visit Pilgrim Clothing.